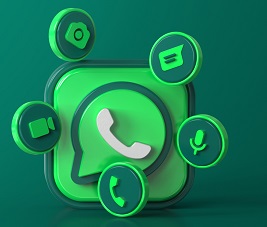 More and more startups and seasoned businesses in South Africa and other parts of the world have started to adopt smartphone apps to harness their incredible potential of boosting their growth and reaching new markets. This process is actually called "recombination" and it refers to the use of various technological updates and mixing them with old ones in order to generate disruptive products.
One fine example is the use of the popular Waze app that offers users excellent directions when driving. The app is recombination consisting of a social network, location sensors, a GPS, as well as a smartphone. However, what is even more interesting about this recombination is the fact the people behind the Waze app are not responsible for having created any of these technologies. What they did was mix and match them together in a unique and, some would call, revolutionary manner, creating a brand new product that is now assisting millions of drivers worldwide.
Other fine examples of apps that have started to be embraced by more and more businesses in South Africa for these precise reasons are WhatsApp, Uber, and Instagram. They manage to create one-of-a-kind and extremely important recombinations that generate top value.
Online Casinos and Sports Bettors Using WhatsApp in South Africa
Real money WhatsApp casinos that provide customers with their WhatsApp number via Facebook and other social media network accounts in order to provide details on how to create a new player account are more popular today. While WhatsApp payments cannot currently be used by real money casinos online, sports bettors, poker, or bingo services, no one is stopping casinos in South Africa to encourage their potential prospects and newcomers to get in touch with them via WhatsApp messaging and take their customer support services one extra step into the future.
Let us have a look at WhatsApp and the way WhatsApp payments in SA are gaining ground in an impressive number of fields, casino gaming, and sports betting included.
WhatsApp: Seed Ideas & Knowledge Pieces
The recombinations we have mentioned earlier can trigger significant innovation since they mix several technologies that feature an incredibly fast rate of growth. With the help of fixed factors such as smartphones or machine tools that are constantly being innovated and improved with pieces of new knowledge that are generically referred to as "seed ideas", business people can successfully recombine old ideas into new ones.
Digital innovation is, without a doubt, one of the purest forms of recombinations. Each new technology that makes its way into the world is to be used as a future building block for a new one. Progress is, this way, continuous, and we are all gradually witnessing the way the digital universe is slowly expanding and reaching the physical world. The results? Cars that drive themselves, 3D printers that can print out entire homes, or the mixing of messaging with a powerful social network into the popular WhatsApp application. This is, in short, the definition of WhatsApp, one of the most popular chat services on the planet.
WhatsApp: $25 Billion Net Worth
Jan Koum and Brian Acton, two ex-yahoo employees, are responsible for it and they had these exact ideas in mind when they released WhatsApp back in August 2009. The app came out in the form of a chat service application for one-to-one conversations online. Originally, the app reached the App Store, later on expanding to Google Play and, at the moment, the app is now currently estimated to have a net worth of $25 billion, while its potential revenue is estimated at $5 billion.
The app continued to evolve over the years and the people behind it decided to make address the needs of mid-to-large businesses who wanted to send out instant notifications to their customers or to significantly improve their customer support services. It also started to cater to the needs of users passionate about gaming, whether it's gambling, sports betting, or online games in South Africa.
Online WhatsApp Payments In South Africa
While WhatsApp payments in the country are not the pioneer when it comes to Facebook-based platform payments, they are definitely interesting and useful to a number of people, businesses, and individuals alike. The new payment feature was first introduced in June 2020 and it enables users to complete payments and send money or to businesses and individuals. WhatsApp payments first became available in Brasil starting with the 15th of June 2020, even though, originally, the feature was in trials in India two years earlier.
The Beta version of Money Message was made available to a number of South African businesses for a little over 30 days, with the promise that the feature will slowly, but surely reach a larger number of people throughout the rest of 2021.
Business owners will be able to send request-to-pay messages to their customers. Also, people using WhatsApp for the first time will receive an SMS notification that will let them know they need to register in order to use the payment service. Next, customers will need to fill in their puts names, surname, and credit card details in order to enjoy safe payment transactions. In order to register the easy way, all you need to do is save the number of Money Message as a new contact on your phone and initiate a WhatsApp chat with them by texting them the simple "Hi" message. The WhatsApp number you will need to save in your Contacts is +27 (0)87 240 6272.
WhatsApp Games – A Hot Trend in 2021
Plus, many people love playing games on WhatsApp, to have fun, to put an end to an otherwise boring conversation, or as a means of doing some more socializing while keeping entertained. These games are free and titles like Rapid Fore where you need to type in a word and ask the opponent what is the first word that comes to their mind or Emotional-Aytachaar where players must identify hidden words in encrypted emoticon messages can keep anyone busy for a while.